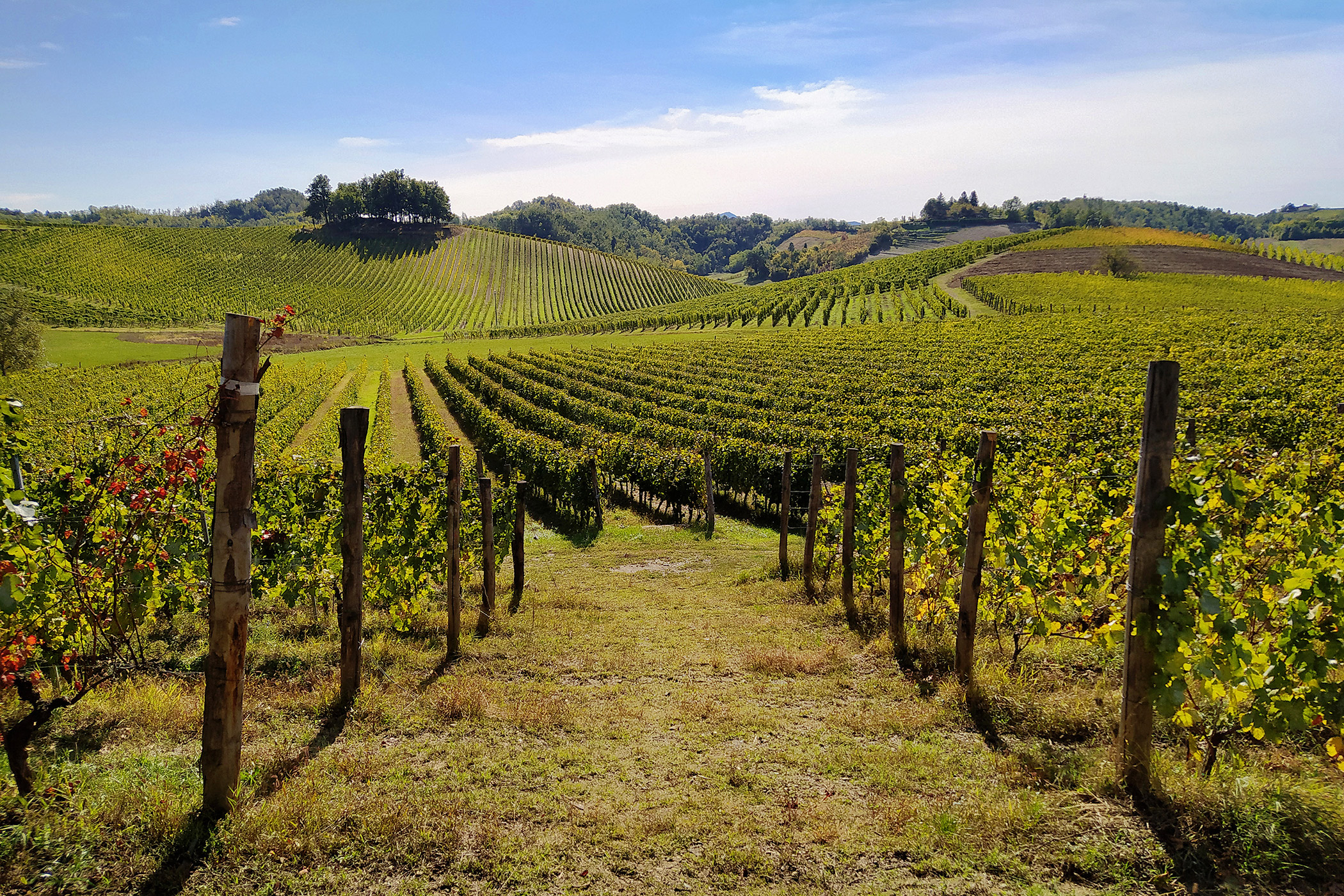 La Ghibellina, Organic Winery, Monterotondo,

Gavi, Piedmont
La Ghibellina,
azienda agricola biologica
Monterotondo, Gavi, Piemonte
La Ghibellina is located in Monterotondo, one of the highest parts of the Municipality of Gavi (Piedmont) which is particularly suited for the production of Cortese di Gavi DOCG.
Founded in 2000, la Ghibellina is born out of Marina Galli and Alberto Ghibellini's passion for the wine and the hills of this southern part of Piedmont. The vineyard stretches over an area of around 20 hectares, in a beautiful context of rolling hills between the southern part of the Po River Valley and the Ligurian Appenines.
" ... Il calor del sole che si fa vino"
Dante Alighieri
Known in the area by the nickname "Pituj" (painters) due to its artistic vocation (the famous 19th century painter Santo Bertelli is one of its members), Marina's family originally comes from Gavi. Since she was a child, particularly in the summers spent in the old house of her family, Marina has learnt to appreciate the wine, art and culture of this land, where Liguria and Piedmont blend and influence each other. The artistic vein is still present in Marina as well, who, before becoming a wine producer, graduated in history of arts and dealt with the renovation of wooden furniture.
Alberto was born and grew up on the see, in Genova, precociously developing a passion for water sports which led him to play water polo for more than twenty years. Among his best accomplishments: two participations in the Olympic Games, with a bronze medal (Atlanta 1996) and a fifth place (Sydney 2000), and a gold medal at the European Championships (Vienna 1995). Besides professional sport, Alberto has passionately devoted himself to studies. Ph.D in philosophy, he has lectured at Universities in Italy and abroad (including the Massachusetts Institute of Technology). Since its birth, in the winery Alberto is particularly in charge of the commercial side of the business.
A couple for more than thirty years, Marina and Alberto founded la Ghibellina as a life choice, driven by their respect for a part of land of which they feel to be the custodians. This respect has led them to the organic certified production, both in the vineyard and wine making, since the harvest of 2016.